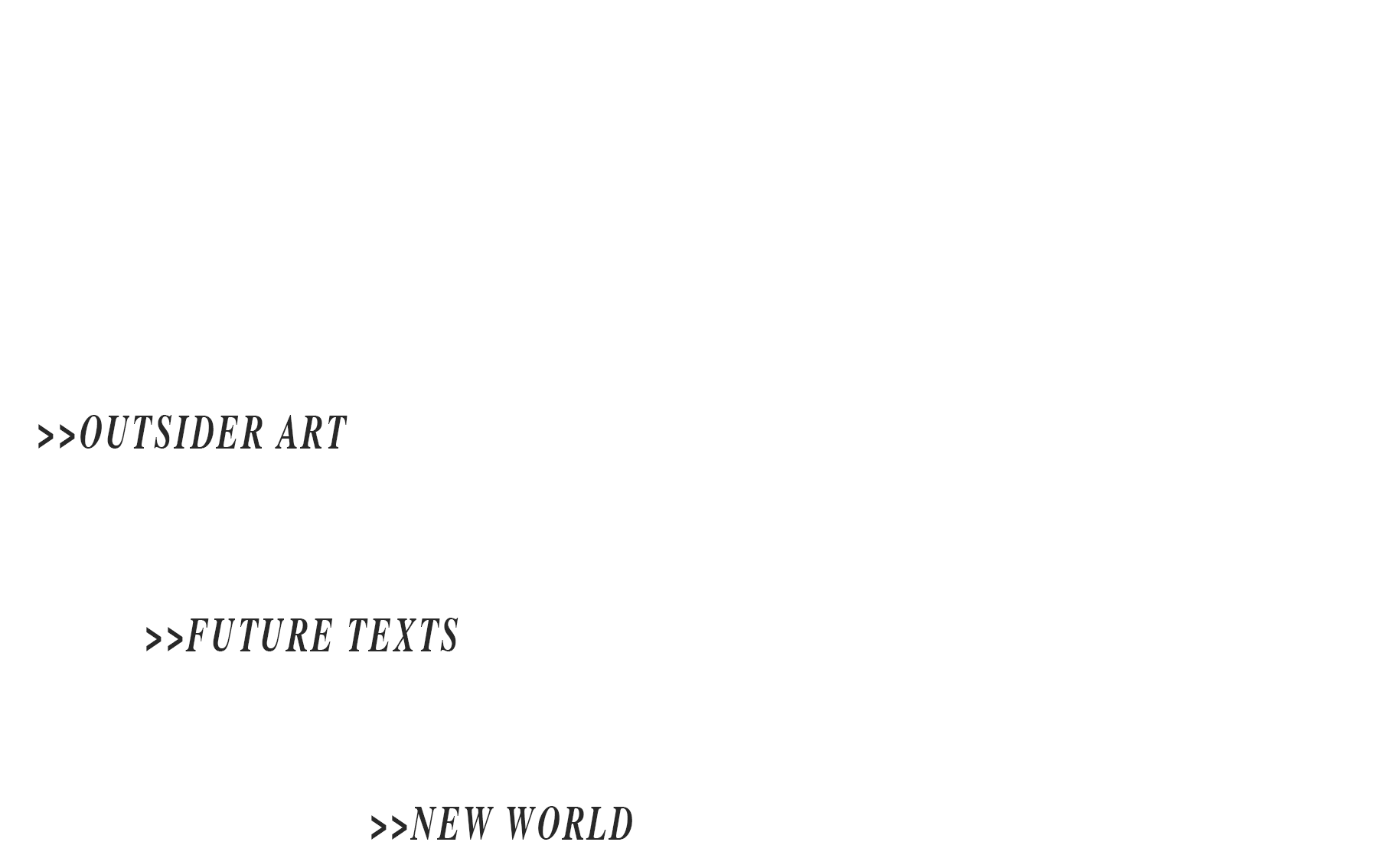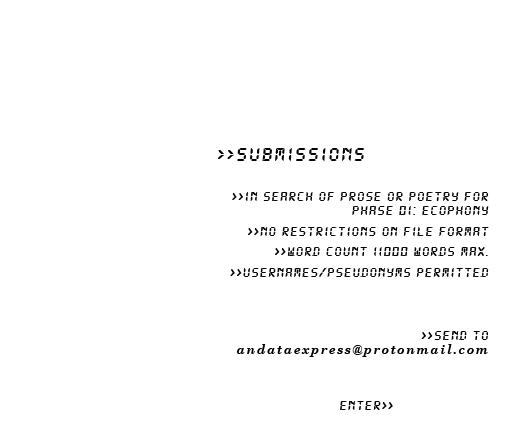 known works:
nowhere else but here, reprise of heroism, continents apart, shell heaven, expressway fantasia
the streets below and those moving cars like tearful departures or perhaps thrilling glimmers on those expressways we used to watch from rooftops where the sky opened up to us from this square and all we heard was the noise of the trough while we overlooked the railings to think of all those places we might go on one fine morning into those iridescent faultworks among disappearing landscapes, those deserted parks we sought after as children before left to cubic rooms where white seemed captured in verticies, soon to be cradled in sleep as the rouses of alleyway stirrings and overnight street racers drift in and out into television blankness.
name:
baroquespiral/gabriel
rank:
literary idol produccer
known works:
the tricks & treats of watson's mill, denpa poems, paleourbanisms, returner, the theory of the young boy, wind melted future
wired individual constantly percieving and studying endless signals bouncing off from powerlines and network towers broadcasting feuding congress and delocalized conflicts rendered in textual abandons. currently in search of the geometries in various works in contemporary era, some spiral with an energy consuming one in its wake to a new point upon revolutions/revelations, others of individuals at various corners or even orbiting each other in the dance of departures and arrivals. the future is sunny and bright, full of wonderful warmth and glass biomes perserving the olden earth like the jars we once kept.
known works:
patchwork zombie,
tonight, have we forgotten the sea
born in aristocracy whose castles have already begun to crumble, this military commandant surveys the landscape haunted in the dust from artillery strikes that dissolved empires from memory. a strategist and learned historiographer with an innate sense of conduct that inspires subordinates and outsiders in the breaking continents, the clotted wounds from ragged flags and now empty boulevards.
known works:
structures from the still, we could be anything, separation arias, demonstrator
those pastures that breathed congress or lines narrated in transmissions, half clinical, half in my mind. the way moon twists, a type of chorus in the center of inhabitants, a dear complexion, say evening all that settles picking signal lights out of powerlines, loosened diaphragms tracing arrivals out of unseen rooms
known works:
crito di volta, sanotorium songs, ship of gold
one more final, those first surges heard from ports calling for some adventure, the ends of docks or cliffsides and that riveting feeling from our first loves that seemed to slow as if a winter haze, the streetlights for a moment like the candles for an upcoming supper to yet again watch the new years and tomorrow, the speed of the sunbeams and dreams already opening those places once thought to be the nothing in our closed eyes, the momentary voids between mornings
known works:
pest, and the father saw us with sisyphus
palm trees fade even in black and white, leaving us in our stylized positions crooked in our limbs lain prostrate on the sand almost as if something had snapped in two as only the sky and its faint memories of the sea washed over us, the thoughts of things once bursting out of loam soil granulating over the speakers on rewinded vhs tapes for those vowing returns to pastures over pavements lined with silver toyotas, the faint noises of distant collisions crumple over the evening sky, the deforming surfaces of nightmares or daydreams